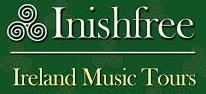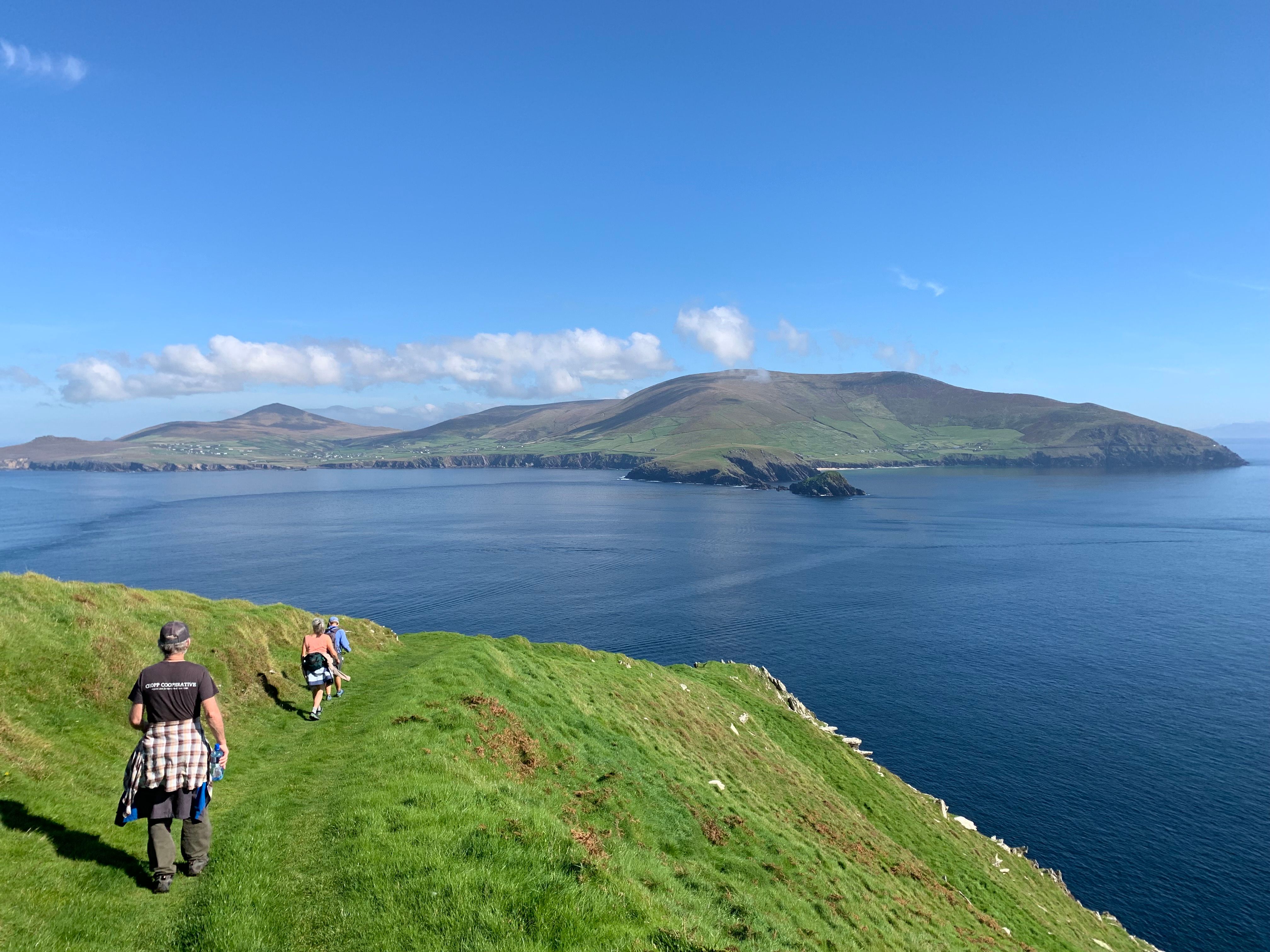 Thanks for your interest in touring Ireland with us. Inishfree Tours has been running the tours for sixteen years. Our tours are for people who don't like tours.  You'll experience the best music and scenery, and will be steeped in the rich Irish culture and history.  Ireland has a rhythm of its own and, when followed, magic happens.  Our tours run 9 days and nights. We bring 23 guests and travel in small luxury coaches. Each tour visits three counties for three days and nights each staying in small quality hotels. By day we visit surrounding ancient sites, stone circles, ring forts, fishing villages, beaches, heritage centers, and more. Leaders often bring their musical instruments for an occasional song along the way. We return to our hotel each afternoon, freshen up, have dinner, and and by night we share music with Irish songwriters, poets, and traditional musicians at traditional 'sessions' of fiddles, penny whistles, guitars, box accordions, tenor banjos, playing jigs, reels, and songs.
The tours are very relaxed and flexible. Guests come from all across the US. and Canada. Our groups tend to get very close making life long friendships. 

Cost is $2800 per person based on double occupancy ($5600 per couple). $3300 for single room rate (single room availability is limited). Cost covers nine nights lodging, the luxury coach, all breakfasts, three group dinners, music, island ferries, and heritage centers. Guests pay for their flight, lunches, six dinners, drinks and tips. All tours begin at Shannon Airport, SNN, 30 miles north of Limerick in west Ireland.
 2023 tours are all sold out - email john@johnsmithmusic.com 
---
Johnsmith's 2024 Tour Dates
June 11 - 20, 2024 Counties Cork, Kerry, and Clare - sold out
June 24 - July 3, 2024 Counties Donegal, Mayo, and Clare 
August 29 - Sept 7, 2024  Counties Cork, Kerry, and Clare - sold out
Sept First time Scotland tour - sold out
 

 

By day we hike scenic landscapes, visit old castles and abbey ruins, 

 

 

 

and ancient graveyards.


 
View from the light house looking out over Dingle Bay.


 

We often stop at stone circles.


 

And by night we share music with local Irish singers and players...

some original music, some traditional, and songs by tour leaders and

anyone who wants to share a song or two.


 
 

 

There's lots of great music in the pubs in County Clare.

 

Here is a nice YouTube link of some of the places we visit in Ireland. Blackie, the piper, is a friend of ours and plays for many of our groups in County Clare. Enjoy!

 


 

Trips to County Clare include the Cliffs of Moher.

 
 

 

 

There are hikes in County Galway.


 

We can usually find a rainbow along the way.

 

 


 

Some trips include a boat ride to Inishbofin Island where time has stood still. 

Gorgeous cycling along one lane roads around the island. 


 

Ancient Polnabrone

 

Also in County Galway is the beautiful Connemara area.

 

 

Remembering our dear friend, Tom Pigott (with Johnsmith)