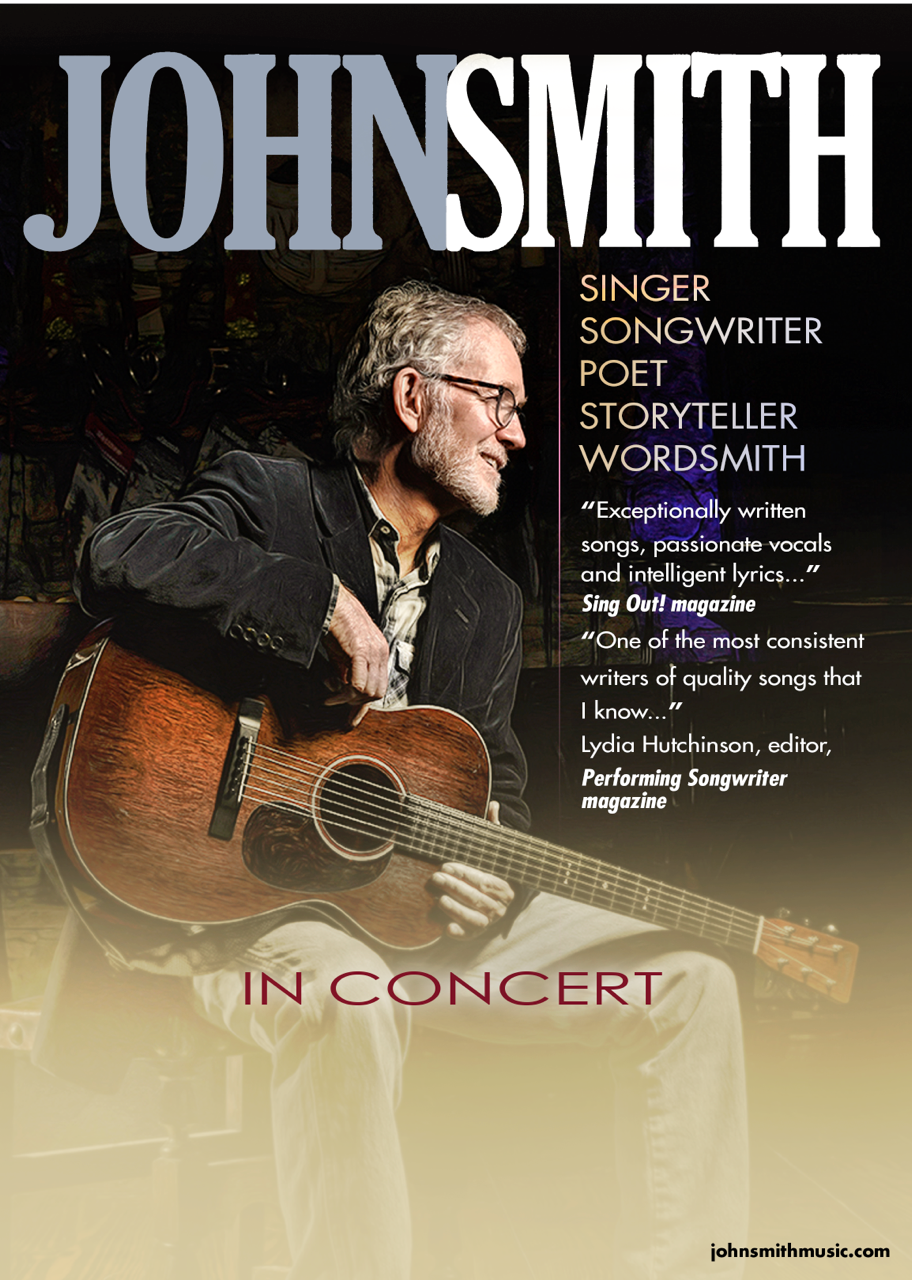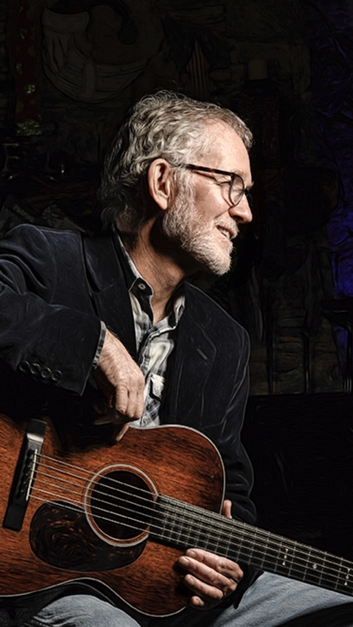 ---
 Quotes
---
"Darn you, Johnsmith! I'm driving on a gorgeous day, and put your new CD in to listen. 'Family Artifacts,' reduced me to tears and made me pull off the road. As you have done in the past, you have written another song that brings to the surface so many emotions. And you do it again and again throughout 'The Longing Road.' If it is even possible, you do it more powerfully than ever before. Your gift of writing deceptively simple songs that spring from a deep place in the soul is a rare one. And with the likes of Tim O'Brien, Darrell Scott and Tom Prasada-Rao, the musical settings are exquisite."
~ Bob McWilliams, KPR (Kansas)
---
Johnsmith's latest album, The Longing Road (his 7th release), is - to my ears - his finest recorded work to date. From opening to closing notes, you are rewarded with 14 superbly-crafted poem-songs; delivered with soul and sincerity, style and grace.
Supported by cream-of-the-crop Roots musicians (ie: Tim O'Brien and Darrell Scott) and all overseen by Producer extraordinaire Tom Prasado-Rao, John's rich, emotive and 'lived-in' voice has never sounded better; at once poignant and bitter-sweet yet humorous and playful, John's gentle, poetic soul always shines through.
This album is, quite simply a real gem; a collection to be treasured, savored and enjoyed for many a day to come.
~PJ Curtis (Author/Record Producer)
---

 "I don't know who this Johnsmith guy is. But after his album crossed my desk I feel like I do. Its heartfelt, well-written songs casually slipped into my CD player and didn't want to leave .. They mirror life, and are sung by a voice so comfortable with them that they seem like old friends' stories that you've lived too. " 


~John Porter, Performing Songwriter 
---
"Johnsmith extends his growing, glowing reputation . . . beautiful, high tenor voice, excellent guitar playing, and spirited, uplifting songs. His music is open-hearted, unpretentious, grounded in the personal, yet always accessible and universal.
~Sing Out! magazine
---

"John's plays and sings so well you almost don't notice how good his songs are. It's all there, and he's this nice regular guy you want to hang out with. Watch out, his music will sneak up on you."
~Tim O'Brien


---

"I feel like every time one of Johnsmith's songs gets heard a little healing happens to the world."

~Buddy Mondlock 
---
"Johnsmith is a songwriting machine. 'Break Me Open' is yet another well-crafted record. We love it."
~Minnesota Public Radio, Morning Show

---

.... growing, glowing reputation.... beautiful, high tenor voice, excellent guitar playing, and spirited, uplifting songs. His music is open-hearted, unpretentious, grounded in the personal, yet always accessible and universal.
~Sing Out! magazine
Johnsmith, Dan Sebranek, Larry Dalton, Elisi Smith-Waller